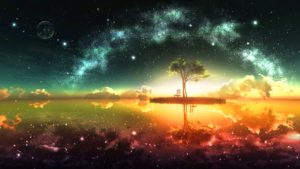 My parents told me once that I should pursue my dreams and make them come true but deep inside I know they want me to be someone they want. I've seen their reaction a couple of times whenever they see me draw.
I don't have the courage to defend myself to them because no matter what I say they always go on with what they want. How do I show them that I can be fine on my own and that I need to experience things by myself and make my own decisions if they always disregard my opinion?
Gwen's Answer:
I don't know how old you are and that makes a difference. If you love to draw, keep drawing as you are an artist in your soul. Parents often worry whether their children will be okay financially. Sometimes they are concerned about what others will think and want their children to make them proud. This is natural for them however, it may be coming across as dissproving or unloving. The issue here is communication and acceptance. Communicate your thoughts and feelings to them respectfully without trying to be responsible for their reaction. They should accept you for who you are, and learn to let go of trying to choose your decisions for you.
In life we have to honour ourselves and follow our own path or we can end up depressed and unhappy.  If you are an adult you may just  have to tell them that you love them but have to live your life your way. If you are a teenager it will be harder as they are still trying to shape you. If that is the case, tell them you will think about what they want but you want to keep drawing.
I hope this helps.
Gwen