"There is a time for departure even when there's no certain place to go." ~ Tennessee Williams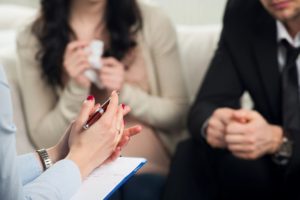 Sometimes a relationship becomes so difficult that partners begin to question whether it is worth trying to save it. How do you know when it is time to quit?
There are some obvious indicators. If there is physical or emotional abuse, infidelity, dishonesty, or out-of-control addictions, and the partner refuses to get help, it is time to think about taking care of yourself. If the partner's behaviors are having an ongoing negative impact on children, it is time to think about protecting them.
Sometimes the problems in a relationship are not as serious as those mentioned above, so making a decision becomes more difficult. Just because issues may not be deal-breakers in the classic sense, it does not mean one is not justified in leaving a relationship.
If there is constant arguing or frequent fighting, and things never seem to get resolved, one has to question if this is how he or she wants to live. If there is no involvement between the couples, no connection, no sharing of activities and no genuine expressions of love, then this is not a partnership in any sense. It is just two people living under the same roof. If both are fine with living like roommates, then it works for them. However, if one wants more, and the other is not willing to work on creating more, then there is hardly a reason to stay.
Some would cite vows made years before as a reason not to ever leave. Those vows included things like loving, honoring and cherishing one another. If the relationship has deteriorated to the extent that at least one of the partners feels it impossible to continue, then it seems the marriage vows were broken long before any talk of separation.
To stay in a situation that is stressful, conflicted, and depressing is harmful to one's health. It literally can make a person ill. If you know inside that your relationship is destructive and all attempts to heal it have been unsuccessful, then sad as it may seem, it is time to move on.
Copyright © Gwen Randall-Young, All Rights Reserved. Contact us if you would like permission to reprint.
Related MP3s Available:
When Relationships Break Down
Conflict Resolution in Relationships
Codepenency and Projection
Creating the Ultimate Relationship
Healing Your Inner Child
Relationship Healing