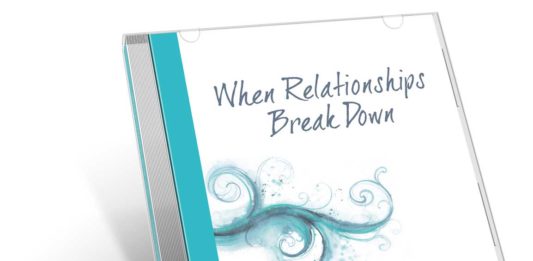 When Relationships Break Down MP3
$16.00 GST
As hard as we try, sometimes a relationship gets past the point where it can be saved. Ending a relationship brings all kinds of emotional turmoil. Often there is conflict and most always, there is pain. Learn to navigate your way through this difficult process. Gain insight, wisdom and perspectives that will allow you to learn, grow and evolve.
You will learn about:
Relationships: A Historical Perspective
Relationship Lifesapn
When It's Just Not Good Anymore
Abusive Relationships
Ending a Relationship with Integrity
Deconstruction, Divorce and Legalities
Child Support
Helping Children Through Separation and Divorce
Introducing a New Partner
Creating a "Good" Divorce
Running Time: 64 min 27 sec
THIS IS THE CD.  CLICK TO PURCHASE MP3.
Copy and paste this URL into your WordPress site to embed
Copy and paste this code into your site to embed