"I care not what others think of what I do, but I care very much about what I think of what I do! That is character!" ~ Theodore Roosevelt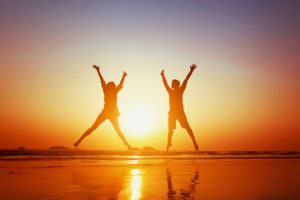 Being overly concerned about what others think of us, or might think, gets in the way of our being our authentic selves. This concern likely begins in childhood when we may have been teased or bullied for being different. Perhaps we had a new haircut, wore glasses or were shorter/taller than our peers.
All it took was one or two mean kids to embarrass us in front of the others for us to begin to become self-conscious and concerned about how others might judge us. Of course then we did not realize that it was only a couple of mean-spirited individuals who said anything, and the others just accepted us as we were. We may have then erroneously assumed that everyone was looking at us in a judgmental way.
Then in junior high or high school, where social insecurity can make students quite judgmental, we notice that the most attractive, athletic or well-dressed students seem to get the most attention. We may begin to judge ourselves for not measuring up, and assume others judge us that way as well.
We then carry these feelings into adulthood where they are no longer appropriate. The criticisms of children and adolescents are ego-based and superficial. Only with maturity do young people learn to discern and appreciate the deeper qualities that make up an individual.
It is true that some adults remain at a less mature level and continue to judge and gossip about others. They do this to make themselves feel better, and their comments say more about themselves than they do about the intended target. We do not need these kinds of people as friends. We should neither dwell upon their judgments, nor should we conduct our lives in ways that will win their approval.
We have one life to live, and we are each unique beings. There is much freedom, joy and contentment in exploring who we really are, knowing what is important to us, and living in alignment with what is true for us.
Copyright © Gwen Randall-Young, All Rights Reserved. Contact us if you would like permission to reprint.
Related MP3s Available:
Communication in Relationships
Conflict Resolution in Relationships
Releasing Anger
Healing the Past
Your Authentic Self
Healing Your Inner Child
Raising Self-Esteem