"It's amazing how someone can break your heart, but you still love them with all the little pieces." ~ Unknown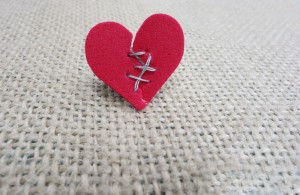 So you want to leave your relationship, but you really do not want to hurt your partner. You agonize, because the loving feelings just are not there, and perhaps have not been for a long time. It may not even be that there are issues that, if resolved, would make you want to stay.
This is one of the most difficult dilemmas one can experience. There are those who would argue that a commitment means you stay no matter what. However, it is not really a relationship anymore if you are just pretending to spare the feelings of your partner.
The truth is, unless your partner feels just as you do and is ready to let go of the relationship, your leaving will most assuredly cause pain. Is this a reason to stay? Probably not. Your partner deserves to be deeply loved, and he or she is not getting that from you.
You need to find the courage to speak honestly about your feelings. It will not be easy, but it will get a dialogue started. Ironically, sometimes with this conversation, couples are more real with each other than they have been in years. This can lead to finding each other again and creating a new basis for the relationship.
Even if this does not happen, at least you both have the true facts and can consciously decide what you want to do with them.
Copyright © Gwen Randall-Young, All Rights Reserved. Contact us if you would like permission to reprint.
CDs You May be Interested In:
When Relationships Break Down
Conflict Resolution in Relationships
Trust and Fidelity
Codependency and Projection
Relationship Healing