"People who truly loved once are far more likely to love again." ~ Sleepless in Seattle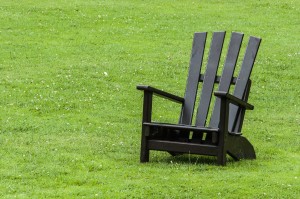 Losing a partner is a devastating life change. Not only do we lose the companionship in the present, but all of the future hopes, plans and dreams as well.
Suddenly, it can seem like you are back at "square one," having to start all over again.
When we have a first baby, there is so much love for that little one, it is hard to imagine we could love the next one as much. The same can be true when we lose our loving partner. It can be hard to imagine we could ever love again.
As time passes, and we move through the grieving process , we do begin to heal. As the healing progresses, we realize we are a different person than we were before our loss. We will never be the same as we were. In some ways however, we may realize we are stronger, more independent than we ever imagined we could be.
No one can ever replace the one we have lost, or the life we had planned together. That does not mean we cannot, or will not love again. Before our first love came into our lives, we could not have imagined what that person would be like, or that there would be a mutual attraction.
The same is true each time love graces our lives. It is natural to feel sorrow and to go through a kind of "dark night of the soul" when we have lost a partner. However, if we enjoyed sharing life and miss the companionship of another, there will come a time in the healing process when our hearts can open to love once again.
Although the life of a partner may have ended, our life still goes on. Undoubtedly, our partner would want us to be happy, and it is not a betrayal to move into a new chapter in our lives. In fact, choosing to enter a relationship again is a compliment to our beloved.
Copyright © Gwen Randall-Young, All Rights Reserved. Contact us if you would like permission to reprint.