"Although the world is full of suffering, it is also full of the overcoming of it. " ~ Helen Keller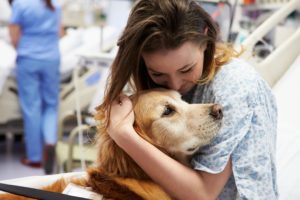 Many people suffer from depression , which may range from mild to debilitating. It may be the result of life circumstances, hormonal influences, or the individual's body chemistry.
Some mild depression requires no treatment. It goes away on its own. Situational depression may lift when action is taken to change the circumstances that are contributing to the problem.
When depression is deeper, or more long lasting, that is when it can interfere with the quality of life. Some turn to drugs or alcohol. Others feel sad all the time, and lose interest in the things they used to enjoy. Relationships can be affected.
In severe depression the individual may not even want to get out of bed, neglect personal self-care, or even become suicidal.
There are common sense things that can be done to help alleviate depression. Getting exercise, eating healthy foods in normal amounts, getting a good night's sleep and avoiding negative people all help.
Seeing a therapist is also advisable, and some individuals require anti-depressant medication. In some cases it is true that a combination of therapy and medication together work better than either one alone. Unfortunately some are reluctant to consider medication because they feel there is a stigma attached to having to take medication. I tell my clients it is no different than a diabetic having to take insulin. A depression with biochemical attributes is neither the p If you are someone who requires this medication, do not be hard on yourself. If you are someone who has never been depressed, or required such medication, be supportive of those who require it. Do not make jokes about anti-depressants because there is a good chance someone in the room is taking them. erson's fault, nor is it a weakness.
Copyright © Gwen Randall-Young, All Rights Reserved. Contact us if you would like permission to reprint.
Related MP3s Available:
Healing Depression
Releasing Anxiety
Stop Worrying and Start Enjoying Life
Raising Self-Esteem
Hello Sunshine! (for Season Affective Disorder)
Feeling Good for New Moms (for Post Partum Depression)
No More Fear of Flying