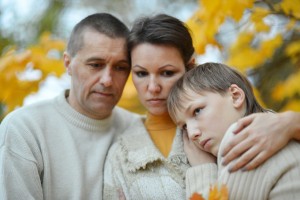 It is with sadness that I write this column, having recently read of another accident resulting in the death of teenagers. My heart breaks for the friends and families of the victims.
I think how often I work with families in which teens are frustrated with curfews set by parents. I try to explain that the parents are acting out of love. The worst thing that could happen to a parent is to lose a child. Parents fear the later kids are out, the greater the chances of something bad happening. Teens may scoff at this, but there is a truth here.
Yes, accidents can happen at any time. However, the later the hour, the longer drivers may have been drinking, and the more tired they are. There are likely more impaired drivers on the streets at 2 a.m. than at midnight. Even if you would never drink and drive, it does not mean you will not be a victim of another¹s poor choice.
I plead with young people to trust the wisdom of limits set by parents. No amount of fun at a late night party is worth your life, or that of one or more of your friends.
It might not be cool to have to go home earlier than others, but dying before your twentieth birthday or attending your friend's funeral is the least cool, by a long shot.
Copyright © Gwen Randall-Young, All Rights Reserved. Contact us if you would like permission to reprint.
Related MP3s Available:
Releasing Anger
Healing the Past
Healing Depression
Raising Self-Esteem
Love Your Body Love Yourself
Thinking for Yourself (Empowerment for Youth)