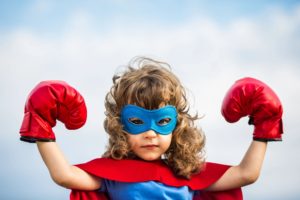 "Give children encouragement, they will gain confidence, they will perform better." ~ M.K. Soni
Many parents provide their children with opportunities to participate in sports, or to take various kinds of lessons including art, music and dance. This is a good thing. Children can develop their skills and abilities as well as gaining poise, confidence and even leadership skills.
These experiences should be enjoyable and positive for children, but sometimes the opposite occurs. Much as there are opportunities for good to come from them, there are also opportunities for shame, humiliation, disappointment and reduced self-esteem.
Sadly, all too often the negative results are a product of the way a parent responds to the child's performance. Parents who respond negatively often do so because they mistakenly view the child as a reflection of themselves. They are embarrassed if the child performs poorly, and think it makes them look bad. This is an ego reaction wherein the parent, perhaps inadvertently, makes his or her own feelings more important than those of the child.
It is not an easy thing for a child to play hockey in front of stands filled with people, to dance in an auditorium, or to perform in a piano recital. All eyes are on the child, and that most certainly makes them nervous. They may not perform as well as they did in practice. If they make mistakes they feel embarrassed and disappointed, and probably want to forget the whole thing.
The last thing they need is to drive home in the car with a parent who berates them for not giving their best performance. Instead, parents should comment on what was done well, and express pride in the child's efforts. Even if they feel the child did not make a significant effort, the less said, the better. Leave it to the coach or teacher to analyze the child's performance. Parents are for hugs, encouragement and unconditional love.
Copyright © Gwen Randall-Young, All Rights Reserved. Contact us if you would like permission to reprint.
Related MP3s Available:
My Special Friends (for Children)
Go Away Monster! (for Young Children)
A World of Kindness
Creating Balance in Your Life
Thinking for Yoursef (Empowerment for Youth)
Releasing Stress