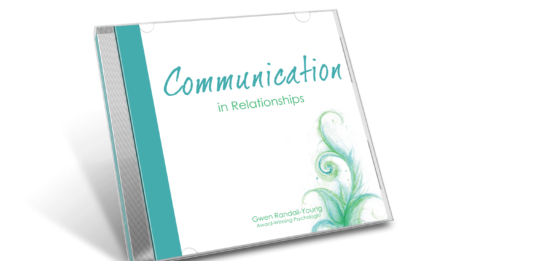 Communication in Relationships MP3
$16.00 GST
It is through communication that we connect with another and build the relationship we share. Yes, communication issues are one of the main areas of struggle for most couples. There is a direct connection between the quality of communication and the quality of your relationship.
You will learn about:
Talking vs. Communication
Broaching a difficult topic
Intention and Responsibility
Conscious Communication
Defensiveness
Deep Sharing
Real Listening
Intimate Communion
Proactive Communication
Running Time: 46 min 21 sec
THIS IS THE MP3.  CLICK TO PURCHASE CD.
Copy and paste this URL into your WordPress site to embed
Copy and paste this code into your site to embed