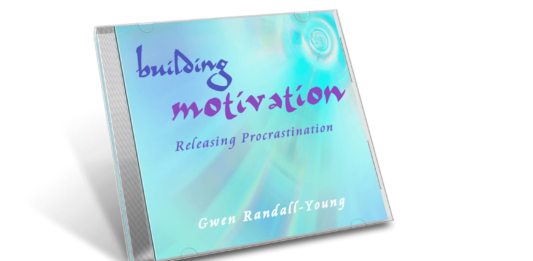 Building Motivation Releasing Procrastination MP3
$16.00 GST
Guided Imagery/Hypnotic Suggestion for Energizing your Life.
Relax and surrender to the soothing voice and images as Gwen guides you along a peaceful journey which will empower you to take charge and move forward in your life. Repeated listenings will train the body/mind to generate enthusiasm and take action!
Running Time 26 min 2 sec
THIS IS THE MP3.  CLICK TO PURCHASE CD.
Copy and paste this URL into your WordPress site to embed
Copy and paste this code into your site to embed